Dar Batha
1915 the formal Royal Palace Dar Batha
became a Museum for crafts and arts of Morocco.
The Museum designe in a hispano mauresque style
is located in the historic town of Fes
near Bab Bou Jeloud.
The collection is made of about 6,800 objects.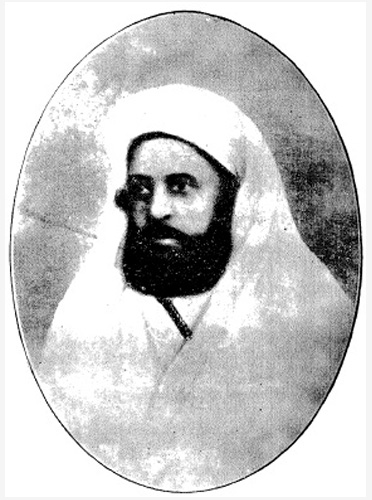 Hassan I / Hassan Ben Mohamed (1836 - 1894)
Hassan I was a Sultan of Morocco who reigned from 1873 to 1894.
He was the son of Mohamed IV.
Dar Batha was constructed between 1886 and 1907
The construcion started under the rule by Hassan I
and was finished by his sucessor Moulay Abdelaziz who reigned until 1908.
The Palace is located next to Dar al-Beida ("White Palace").
1912
when Morocco became a French Protectorat
the two Palaces were used fot the French Resident General.
while Dar al Beida continued to be a residence
Dar Batha became a museum in
1915
.
Souvenirs about Dar Batha